China eCommerce Solutions
We understand the dynamics of the Chinese market and offer optimized China eCommerce solutions. Helping you to execute your online sales activities, so you can focus on your business.
Market Overview – China eCommerce
Our China eCommerce Solutions
China Unified Design
Our China eCommerce solutions are designed to fit the Chinese market. Moreover, we unify your brand identity over multiple channels such as brand commerce and marketplace channels to generate volume and acquire new users.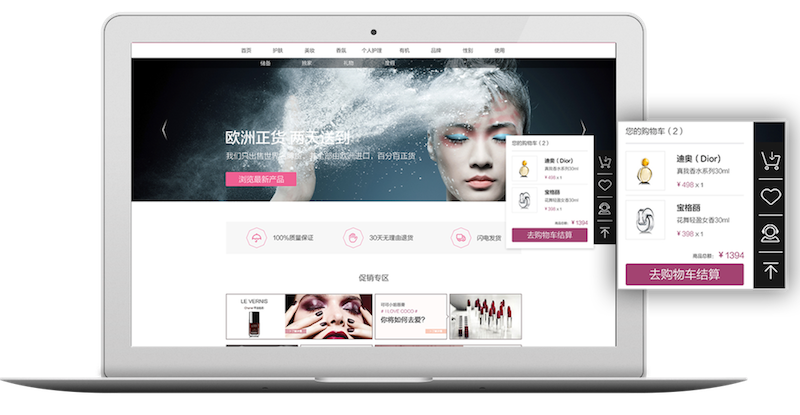 China Localization
Chinese social media, payment integration and logistics tracking. We ensure that your Chinese audience can easily navigate your website and enjoy a pleasurable shopping experience.
Mobile Centric and Multi-channeling
Adapting to the growing use of mobile devices calls for full integration of Desktop PC, Mobile and Wechat storefronts. Also synergize data with marketplaces in order to measure your customers' activities over multiple channels.
eCommerce Insights and Metrics
Within our managed service scope we make use of the latest eCommerce metrics. Providing real-time eCommerce dashboards on Sales Order Value, abandoned shopping carts and conversion per acquisition channel. On top of that, our team of data scientists analyze Customer Life-time Value and provide full insights into RFM, Customer Life-time Value and churn rate.