TMO (Technology for Mobile and Online) Group is a global eCommerce service provider with offices in Shanghai, Hong Kong and Amsterdam servicing medium & large enterprises with cutting-edge solutions on eCommerce, O2O, Mobile and Cloud value-added services.
We strongly advocate the Internet of Things (IoT), working closely together with our clients on providing software solutions as well as strategizing (future) hardware integrations.
We guide our clients from the initial business requirements, planning, design and development stage to long-term managed services empowered by marketing and cloud applications.
Through our long-term experience in eBusiness models on Web & Mobile solutions, we serviced Foreign and Asian B2B / B2C companies with innovative eCommerce business solutions in Asia, Europe, and the United States.
Engaging in long-term partnerships and growing our clients' business, making our clients' success part of our success.
Our Company DNA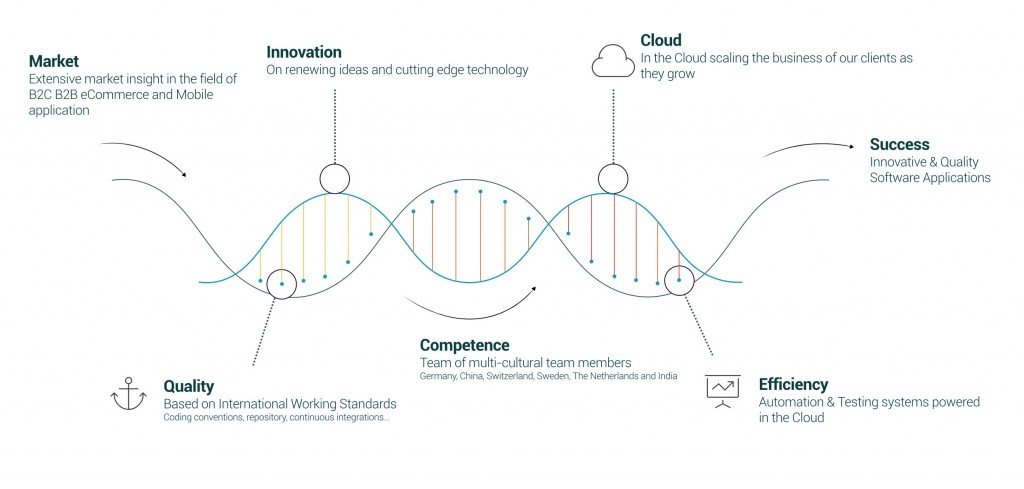 Our Locations
Get in touch with us either in Asia or Europe, find our representations in different regions. 
Any questions or inquiries? Contact us online and we come back to you within 24h!