China Cosmetics Industry Report
This free industry report covers all the major bases for overseas companies looking to sell cosmetics (whether makeup or skincare products) to China, which represents an exciting market for this industry. China's cosmetics market is not only huge – it's also at the forefront of innovation and online integration. As such, many overseas companies will have to learn to catch up in order to compete.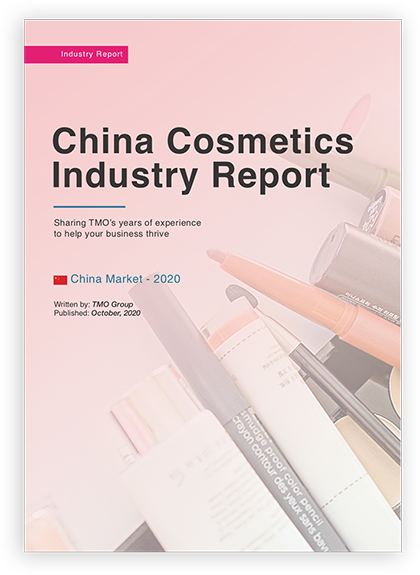 .
In previous decades, China represented a large but under-developed market for overseas cosmetics brands, who could more easily dominate local competition with their high quality products and stellar international reputations.
While quality and reputation remain strengths for overseas brands, the Chinese market has developed so rapidly that now international brands are having to learn from the trend-setting Chinese market in order to stay competitive, and in order to prepare for possible similar developments back home.
What Will You Find in This 2020 Industry Report?
Over its 70 pages, this report provides a comprehensive look at the China cosmetics market, analysis on the best ways to sell in China, the latest trends and forecasts for the future, and case studies of other brands that have flourished there.
Market size and potential: including information from up-to-date sources, research agencies, and first-hand research on leading platforms such as Alibaba's Taobao
Breakdowns on the major market segments: specifically makeup and skincare
Details on the best-performing sales channels: from offline to online, both domestic and cross-border
Observations on the market's changing landscape: our look at the latest trends, what interests Chinese consumers, and how the market may develop in 2020 and beyond
A look at the competitive environment: examining brand dominance in different parts of the market and how some brands have tackled market entry
An overview of the main models for cross-border imports and sales: looking at the primary ways companies use to sell their products to Chinese consumers from overseas
An introduction to Chinese consumers: covering their lifestyles, growing wealth, and attitudes towards foreign health supplements
This report will be updated annually.