LIFEVANTAGE
Taking an American brand on a Chinese market localization journey
Localization Strategy | Cross Border | B2C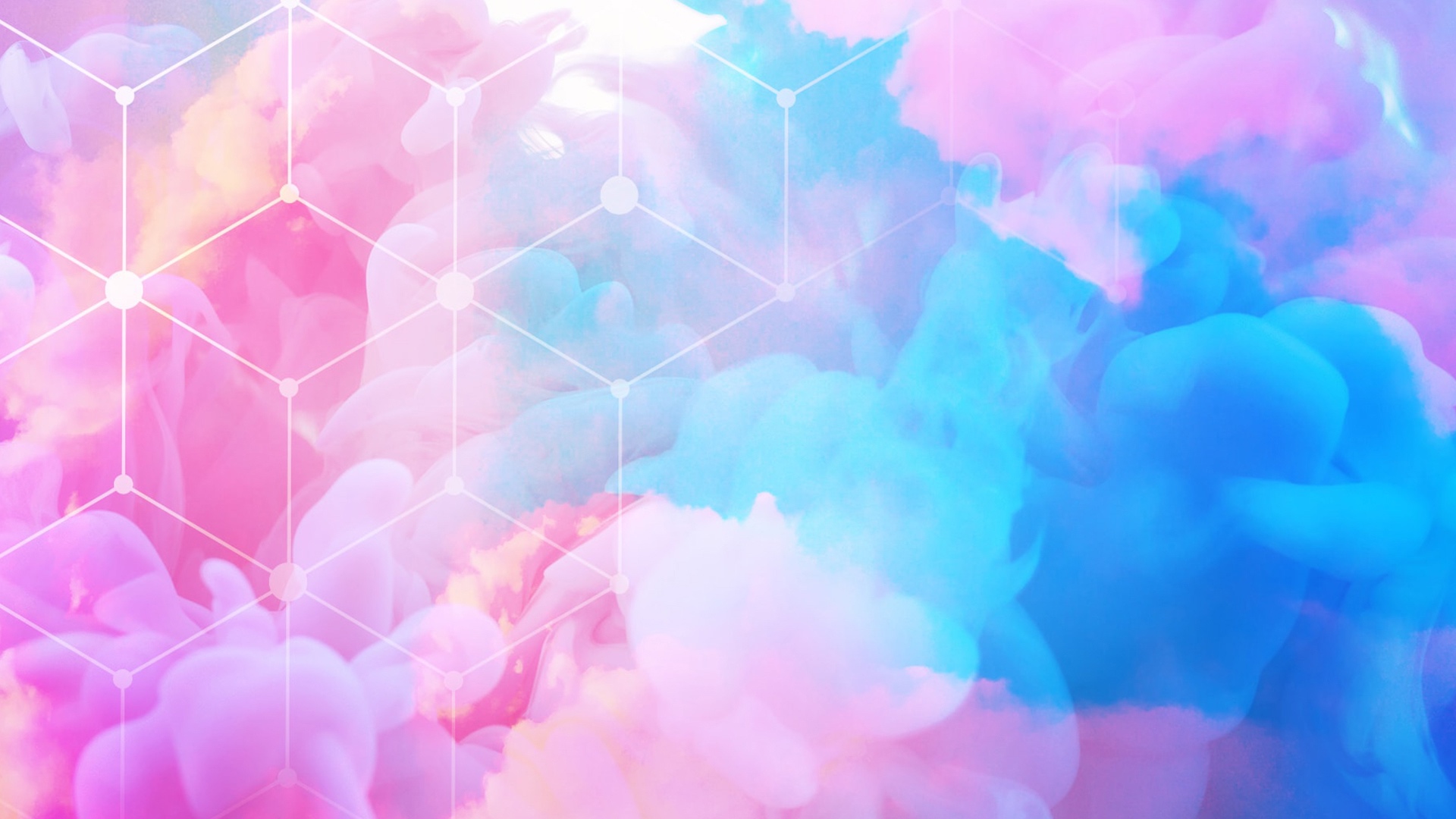 Background
LifeVantage is an American, Nasdaq-listed health supplements company that hoped to enter the Chinese cross-border eCommerce market. Quickly grabbing consumer attention, introducing the science behind its famous Biohack products, cultivating consumer stickiness and establishing a legally compliant sales strategy were its top priorities.
Solution
TMO Group, as a one-stop eCommerce service provider, was able to assemble a legally compliant business model for LifeVantage's unique product attributes and sales model, leaning on its Chinese cross-border eCommerce portal development experience.
Mini-Program Design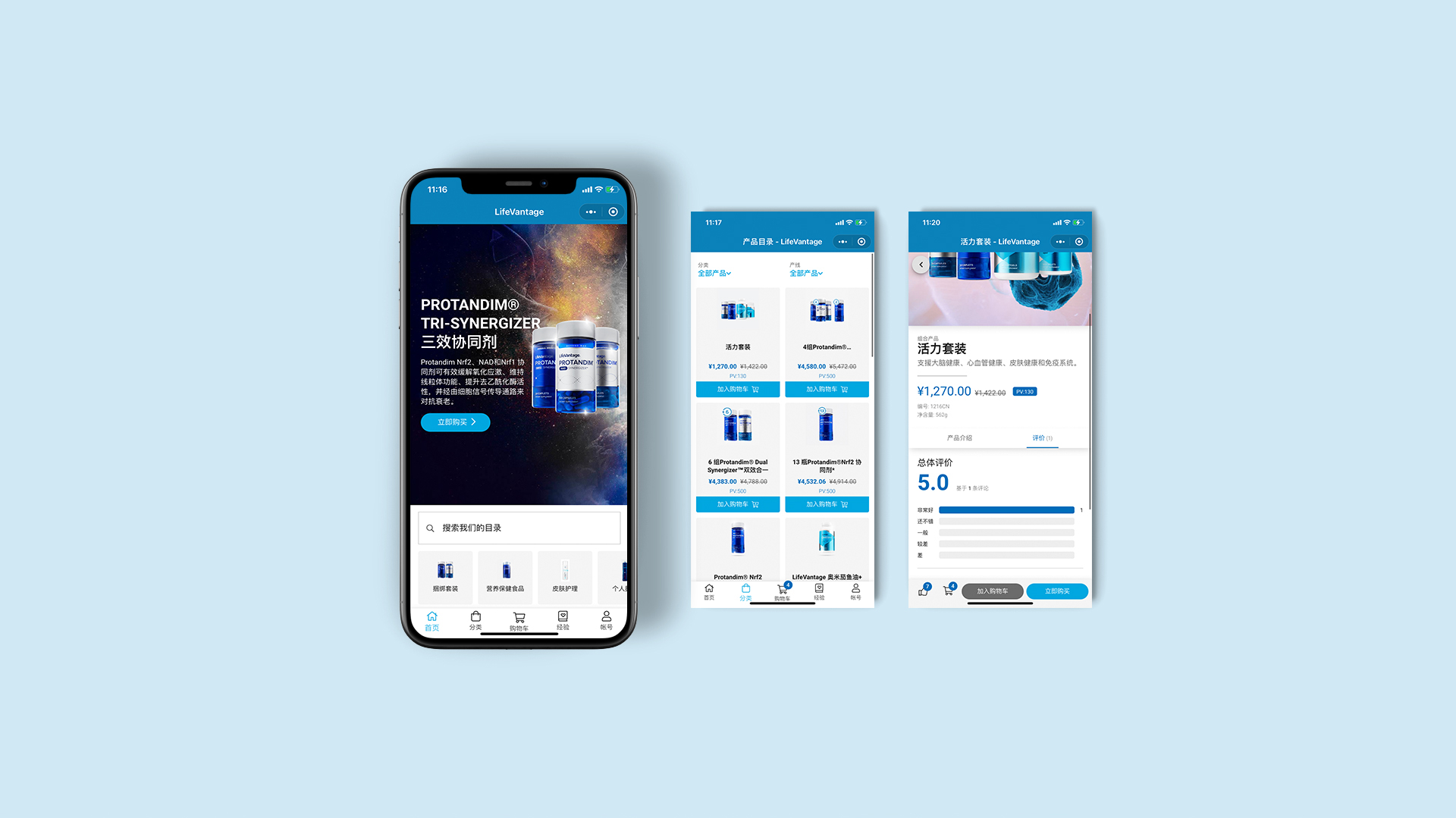 Cross-Border eCommerce Strategy
Chinese cross-border eCommerce can be very complex. Anything from product-specific customs cross-border guidelines and bonded warehouse logistics strategy to partner selection and cross-border payment cash-flow can throw up complications. Not to mention where to set up local headquarters!
We proposed a cross-border eCommerce business model tailored to their needs that helped smoothen complex processes and minimize potential difficulties.
Business Support
After clarifying the preliminary process, TMO helped LifeVantage with its smooth Chinese cross-border eCommerce launch. This included company establishment, account application, ICP filing, domain name application, business license application, payment gateway setup, cross-border company filing and WeChat-related procedures, as well as promptly following up on each process to ensure timeliness.
Cross-Border UI/UX Design
Our UI/UX designs were made to match the consumption habits and behavioral characteristics of Chinese cross-border eCommerce consumers. Our desktop design focused on creating a high-tech, innovative brand image, while the mobile design provides a more convenient and efficient shopping experience and strengthens the inherent advantages of WeChat-based social eCommerce.
Powerful Cross-Border eCommerce Platform
Leveraging the enterprise-level eCommerce platform Magento 2, we adopted the headless eCommerce development model. This model has proven successful on platforms and stores of all sizes, helping brands increase mobile conversion rates and build and optimize experiences across multiple channels.
We used Dazhongtai to maintain the stability of the complex interfaces of the cross-border eCommerce and social eCommerce systems, while extending the front desk with React's desktop. WebAPPs and WeChat Mini-Programs support a fast, innovative business layer.
Cross-Border eCommerce Functionality
The mobile phone number and ID card are automatically verified before the order is placed, and the customs declaration is automatically carried out after payment. The "three orders in one" and "ID card information verification" are carried out with the customs to seamlessly integrate cross-border warehousing and logistics. Access to payment gateways such as WeChat Pay cross-border version, giving a peace of mind shopping experience. Transparent and automatic calculation of cross-border taxes, intimate control of order amounts, and remind consumers of cross-border consumption limits.
Social eCommerce
TMO leaned into the innate advantages of social eCommerce to quickly expand user scale and conversion. Fission-type marketing tools such as friend invitations, coupons, points, and flash sales in the mall have become increasingly necessary methods of achieving sales conversions. Membership level settings and paid membership privileges are also notably effective. The easy-to-manage membership system implemented by TMO increases user retention rate and secondary conversion rate.