WeChat and mobile eCommerce is the prevalence in China. An inevitable truth is that younger generations are more likely to purchase their first luxury goods online rather than visiting offline stores. As predicted by different reports, luxury sector is facing a negative growth of the traditional offline business while e-commerce session will account for 25% on total sales as at 2025.
The transformation of traditional luxury brands to an eCommerce world, no matter a WeChat store or an online retail website, might be a daunting task at the beginning, yet a golden opportunity to a prosperous future.
How can luxury brands enter the China eCommerce market?
Here we go:
Self-owned online retail store

Join T-mall, JD Mall, etc. online retail platform

Join vertical online luxury retail platform

Open WeChat store
1 – Self-owned online retail store
GUCCI Official Website
The new version of GUCCI website focuses more on the brand and fashion visualization and storytelling, bringing the best online shopping experience for consumers.
It supports Alipay, WeChatPay, and payment upon delivery. The online store has successfully demonstrated a complete online shopping cycle between 'people', 'goods' and 'platform'.
2 – Join T-mall, JD Mall, etc. online retail platform
BURBERRY Tmall Store – the only one remained to stay at T-mall
Coach had joined and quit T-mall for 2 times in the same year. In conjunction with paramount counterfeit goods in those third party online retail stores, this arises much unwillingness and hesitation for the luxury brands to join the online retail platform. Burberry is the one remained to stay at T-mall for the moment.
3 – Join vertical online luxury retail platform
Luxury brands join Xiu.com
The vertical online luxury retail platform is always considered by the luxury brands and it is quite similar to an offline shopping mall. Steady customer traffic will be the advantage versus a severe competition between brands.
In short, A self-owned online retail store is favorable for brand image and inventory control. Yet, it is a daunting task to attract large consumer flow when compared to the third party online retail platform.
On the other side, organic search volume and customer quality are guaranteed at the vertical online luxury retail platform, sacrificing the distinct brand identity and customer interactions. So, more attention comes to the WeChat store.
4 – Open WeChat store
L2, a digital researcher, revealed 92% of the total 107 luxury brands which entered China market has already opened a WeChat public account. It was an 87% growth when compared to 3 years ago. So, how do their WeChat stores look like?
SK-II x WeChat: JD Mall
SK-II WeChat Store
The existence of JD Mall at the WeChat platform is the result of the collaboration of JingDong and Tencent in 2015. SK-II chooses to re-direct WeChat store to the SK-II JD Mall.
Yet, it seems inappropriate for many other brands because they need to attract customer traffic by themselves; at the same time, customer data is controlled by the JD Mall.
CHANEL x WeChat: Official Store
Chanel WeChat Official Account –
Click "Buy Online" will redirect to the official online store
Luxury Brands like Chanel, Gucci, Burberry, Dolce & Gabbana, etc. are attracting and directing fans to go online shopping at their official online store where the setting and visualisation do not match with the Html5 (H5) interface in WeChat.
Concerning this, SWAROVSKI has done an impressive work! There is a recommendation column at the bottom menu on the WeChat page.
SWAROVSKI WeChat H5 Interaction
The H5 directory is directing people to consume by i) budget, ii) seasons, iii) fashion & style and iv) category. This is a more effective and interactive way to catch customer attention.
Longchamp x WeChat: Tailor WeChat Mini Program
Before mentioned Longchamp would like to take a step forward to WeChat eCommerce with the WeChat Mini Program. "Longchamp个性定制工坊" WeChat Mini Program can tailor made a dedicated product and people can order it online.
Dior x WeChat: Direct Flows to Offline Stores
Dior Official Account showing offline store directory
The Dior WeChat Account and official website do not provide on-the-line shopping, whereas providing a directory to the Dior offline stores. It may due to the fact that Dior is still highly relying on the offline market share and revenue. Yet, no one knows the major reason behind of not pursuing an eCommerce solution.
Conclusion
It seems that no luxury brand is giving a full input and launch on the WeChat store. Nevertheless, it does not mean that the value and potential business behind are denied. Foreign reports revealed there is the possibility of shopping from Prada, Versace or Yoox Net-a-Porter via Whatsapp, an online communication app similar to WeChat, in the future.
customers could soon buy Prada and Versace goods through WhatsApp
With a WeChat Store, there is no fear about the counterfeit goods and the override of the customer big data by a third party. At the same time, the brand can execute positive branding campaigns and maintain interaction with customers.
The cost of developing a WeChat store is far less than that of developing an online web store. Finally, the difficulty of directing fans to the WeChat store is less when compared to directing the organic search to an independent online store or website.
With the prevailing trend of WeChat eCommerce, we will customise multiple WeChat functions to help your WeChat store reach full potential. TMO Group guides you from initial business requirements, planning, development stage to long-term support.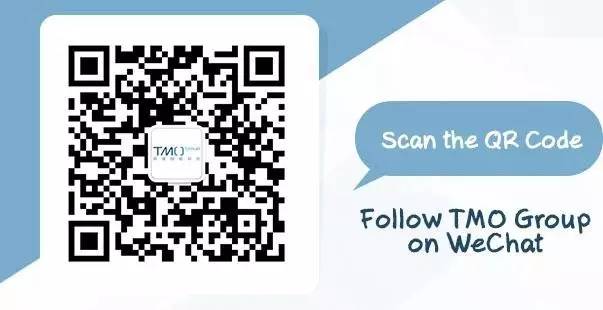 Follow us on WeChat!
Related Readings: