Web app used to be only a concept before WeChat came out; since WeChat eCommerce has been widely accepted by Chinese customers, the time of web app has come.
In general, WeChat store is a web app: featuring attractive front-end development and matching WeChat UI design, web app is a website that can give user an app-like user experience, while no longer requiring downloading or installing.

WeChat Store UI Design
Our WeChat UI/UX Design will find the perfect mix between your user's experiences and WeChat platform itself. Our keen focus on how customers will interact with your WeChat eCommerce will boost interest, demand and sales.
WeChat Function Development
We will develop WeChat built-in functions that will bring a brand new shopping experience to your customers on WeChat.
WeChat Unified Login
User will be able to quick log in to your eCommerce after adapting unified login function, with lower registration barriers and high user retention. As business vendor, you will receive user info (profile picture, username, sex, location) and user authorization.
WeChat Messaging Function
Normally, eCommerce sites will notify users about transaction information and updates through text message or e-mail. Instead, WeChat eCommerce will directly inform customers through WeChat messaging. It's simple, direct and free for users.
WeChat Pay
Your customer can easily complete the purchase through mobile phone by using WeChat Pay. WeChat pay has fully supported different payment options: debit/credit cards, QR code payment, WeChat public account payment, and mobile app payment.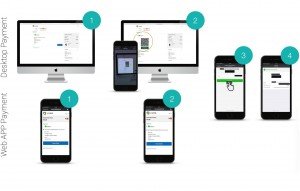 WeChat Marketing Initiatives
We will also develop to collaborate marketing initiatives for your business on WeChat: WeChat red envelopes, coupons, membership discounts, etc.
WeChat Customization
We will customize multiple WeChat functions to help your WeChat store reach full potential. Innovative functions could be: voting, Q&A, voice recognition, image pattern recognition, membership CRM, LBS (Location-based services), etc.