WeChat eCommerce Solution
The rise of WeChat eCommerce has been nothing but revolution in China: with 900+ million total users and numerous daily active users, the social platform will provide your business with unlimited opportunities. By setting up your WeChat public account, strategize your WeChat store plan and more WeChat function customization, we are here to maximize the full potential of your WeChat eCommerce Store.
Market Overview – Wechat eCommerce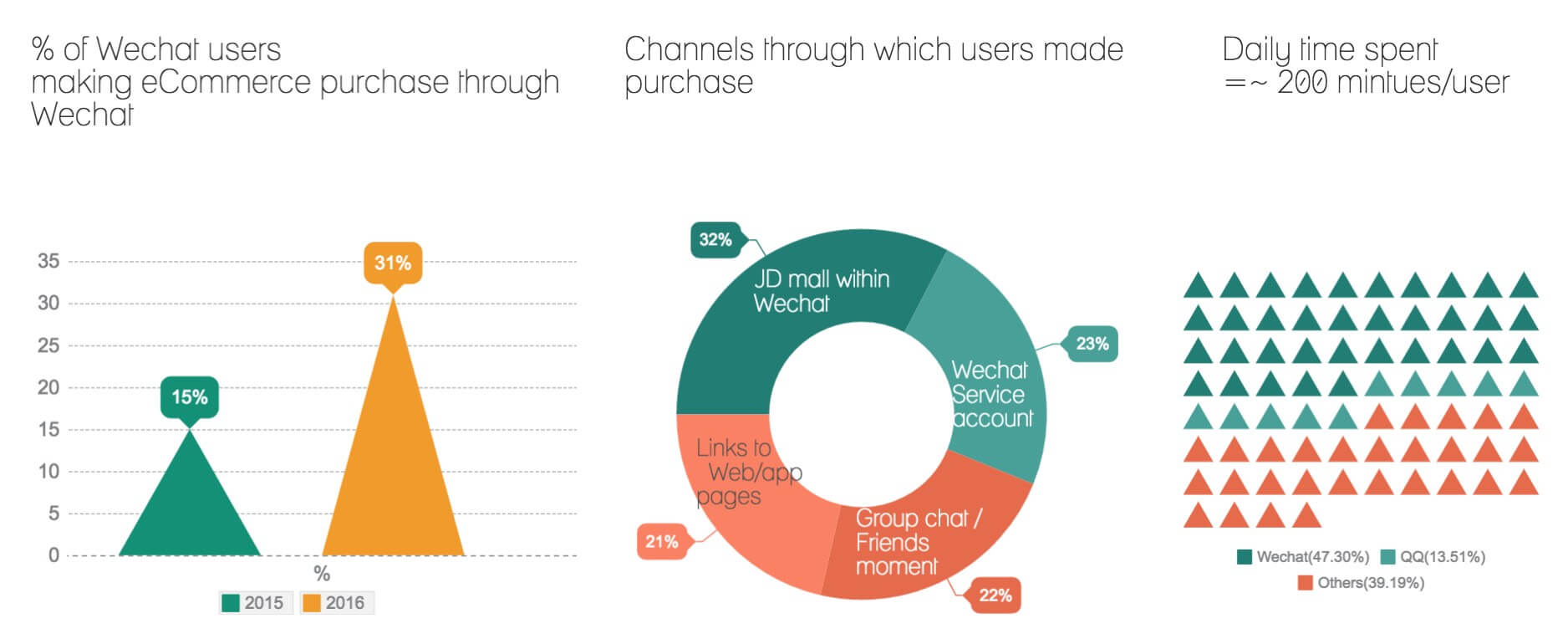 WeChat Store Design
WeChat users tend to be mobile, sociable and fragmented, WeChat eCommerce has its own character & Eco system. Because of the limitation of mobile phone's screen size and time usage, user interface design must be simple and clear. Quick lookup, view items, order placement, check-out… The less one customer does, the better the user experience will be.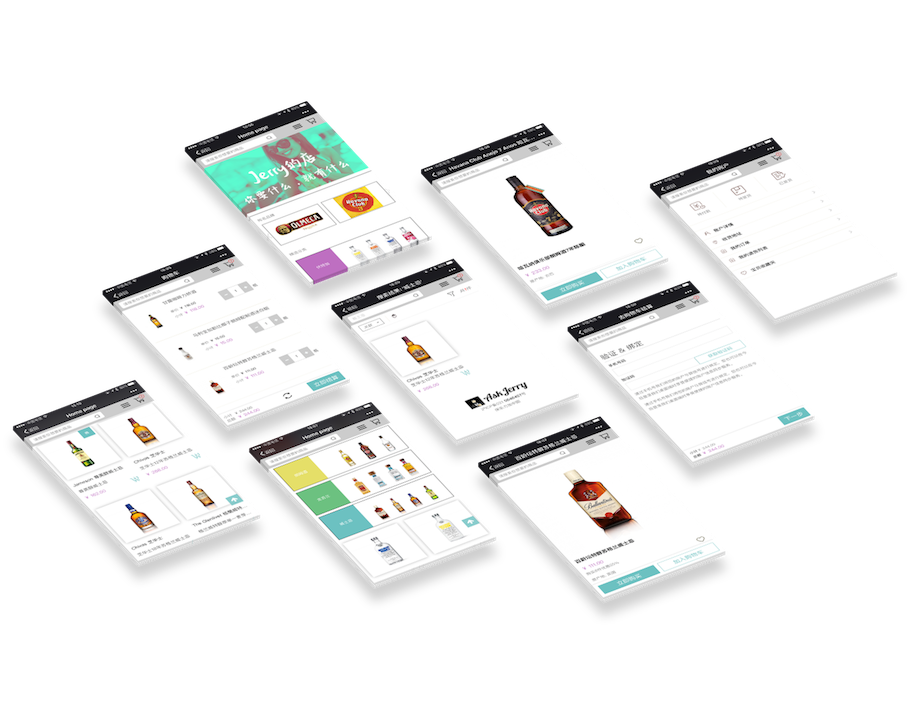 Wechat Messaging
Once a user followed your WeChat account, you can keep the communication alive between your business and your customer by sending transactional messages for eCommerce & WeChat customer support. Communication to customers on successful registration, order success, order status update and return request all can be directly communicated to your customer via your Service Account.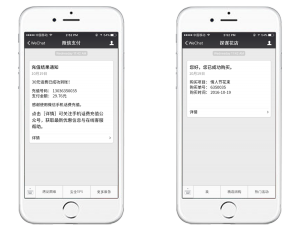 Wechat Pay
Your customer can easily complete the purchase through mobile phone by using WeChat Pay. WeChat Pay has fully supported different payment options: debit/credit cards, QR code payment, WeChat public account payment, and mobile app payment.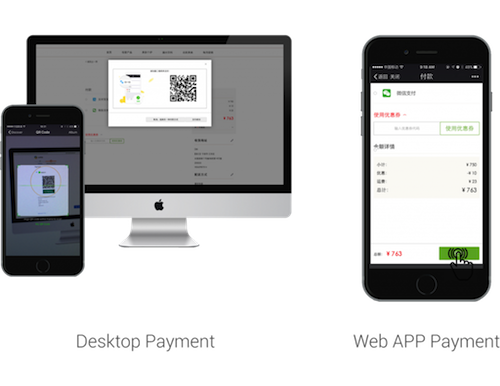 Expandable to Omni-channel approach
Together we will strategize an integrated plan to meet our clients needs on different stores / devices. Offering one back-end solution for multiple stores as Wechat Store.