International bakery supplies company Puratos will launch its first-ever eCommerce platform in China. Supported by ShopNow Cloud, a cloud-based solution, Puratos eCommerce platform will be fully integrated with WeChat, China's biggest social platform.
Based in Belgium, Puratos has run business in China for over 20 years, and this WeChat eCommerce will be Puratos's first gig on eCommerce.
"The Belgium headquarter first planned out our eCommerce approach back in 2015, and we chose China as one of the stops." Leo Li, eCommerce manager of Puratos says, "As a pilot project, we hope this WeChat eCommerce platform can bring positive results."
One of the most significant aspects is Puratos are aiming WeChat as a destination for online shoppers to purchase. With 768 million daily active users on WeChat, the brand sees massive growth potential there. "We also want to know our customers better: " Li also mentioned.
For any WeChat user, just follow Puratos WeChat public account and WeChat shop will be found within. Customers can learn about bakery recipes, browse the whole Products lines and make purchases with built-in WeChat Pay. Meanwhile, customers can receive coupons from Puratos WeChat message from time to time.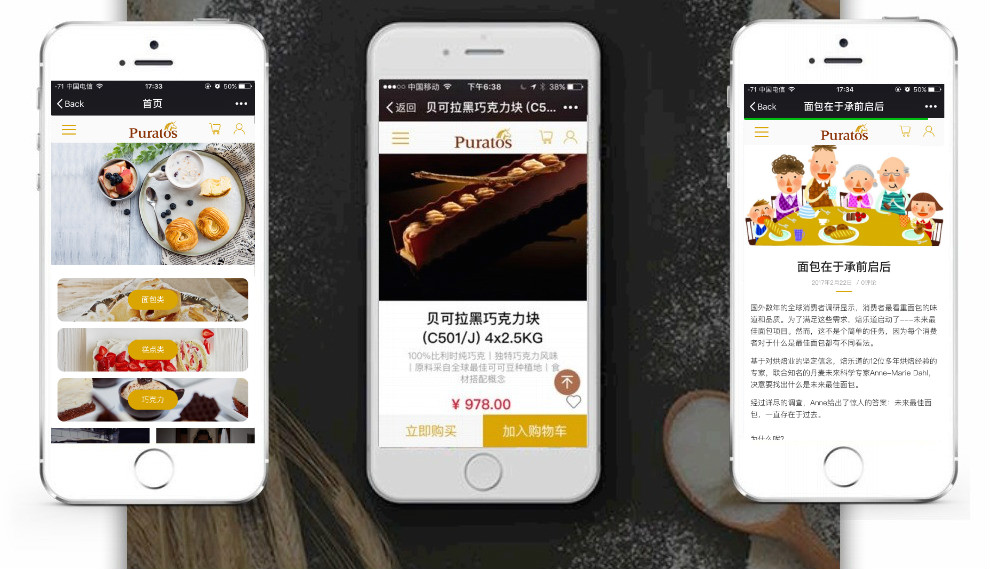 Additionally, the cloud-based ShopNow solution helps Puratos to customize, scale and grow in an easier way. Unique features of the Puratos WeChat store include:
Members-only. In order to better manage the customers and provide suitable service. Puratos customized the members – only registration function for the shop.
Content driven. The platform is featured with bakery recipes, which could be very useful to Puratos's customers. "Related product" will be shown at the end of every recipe, driving customers to purchase smoothly.
Bilingual (Chinese & English). Puratos WeChat store will serve both local and western pastry/restaurant/bakery businesses in Mainland China and HK, so it enables easy language switch for every single pages.
"One big reason we chose cloud eCommerce solution is it fits our needs best", Li adds, "ShopNow allows us to customize our store, so this store reflects on exactly what our ideas are and how our strategy goes."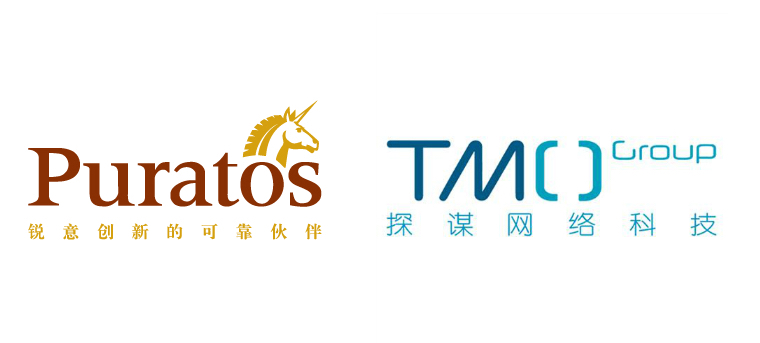 TMO Group managed ShopNow implementation and integration of Puratos' WeChat store. Li says, "TMO Group made the communication easier. They are keen to work closely with us to create an even better and more tailored solution, and so we're excited about where our journey with ShopNow Cloud takes us."
About TMO Group
TMO Group is a global technology & solution provider with offices in Amsterdam, Shanghai and Hong Kong. We help medium & large enterprises with cutting-edge solutions on eCommerce, O2O, Mobile and value-added services on the cloud.
We guide our clients from initial business strategy to development stage and long-term support. Through years of +hands-on experience, we help numerous companies with successful cross border eCommerce/mobile solutions in new markets.
Our goal is to engage long-term partnership with our client. To help your grow will lead us to success!
For further information, visit HomeDigital E-Commerce Agency in Greater China (Shanghai / Hong Kong) & Europe offering full-services on Mobile, Social, Cross-border and Global E-Commerce.www.tmgroup.asia