The "pivot to video" is digital media's megatrend recently. According to the research report from BI Intelligence, 47.4 minutes of online video will be watched daily in 2017 globally, a 20% year-over-year (YoY) increase, driven primarily by mobile, where viewing times will reach 28.8 minutes per day, a 35% increase from 2016. How's the video ecosystem in China?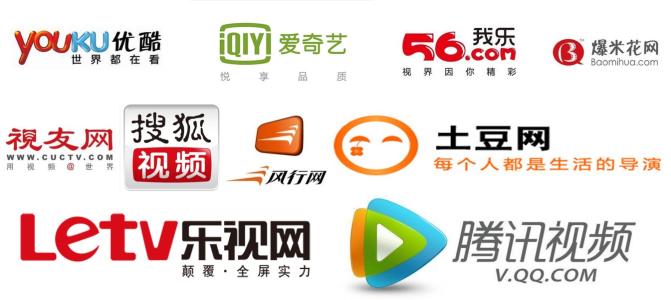 Major Social Video Platforms in China
In China, there are video sites, video clip sites and live streaming sites. Video sites have their different background and 'gene'. Tencent Video, iQIYI and YouKu are video sites having the Internet gene. They are also engaging in the production of drama series, entertainment, and variety shows. Mango TV and China Blue TV are with traditional TV broadcasting background. So, they content will be much closer to traditional production. AcFUN and BiliBili are targeting the younger generations.
By June 2017, the total number of social video users exceed 0.5 Billion. Youku would be used 3.52 times per day in general, while iQIYI got the longest average daily use time of 57 minutes.
YOUKU
Launched in 2006, Youku is one the most popular video platform in China. Monthly active users exceed 280 million and ranked number 3 of worldwide video sites. It is owned by Alibaba Group.
Many luxury brands operate an account on Youku. Louis Vuitton is the first brand open the account on it. In recent years, Audi, Gucci, Cartier and Longines posted video clips on Youku. Video content ranges from TVC, product ads, event video, etc.. The brands thus input no advertisement fee on their self-owned account.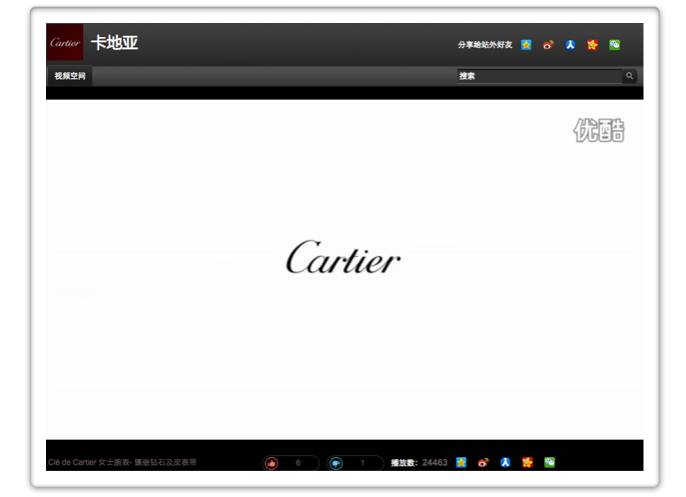 Cartier | Youku
Ads of Cartier on Youku attracts more than 10 million clicks which is much higher than other social media platform like Weibo.
BiliBili
BiliBili is the largest animation and entertainment community with large clusters of teenagers. The average age of users is 17 years old and 75% of users are under 24 years old. Accumulated active users exceed 150 million and daily clip views exceed 100 million. One special and interesting comment system is called 'barrage' in which comments from users are flushing the whole screen, generating interactions.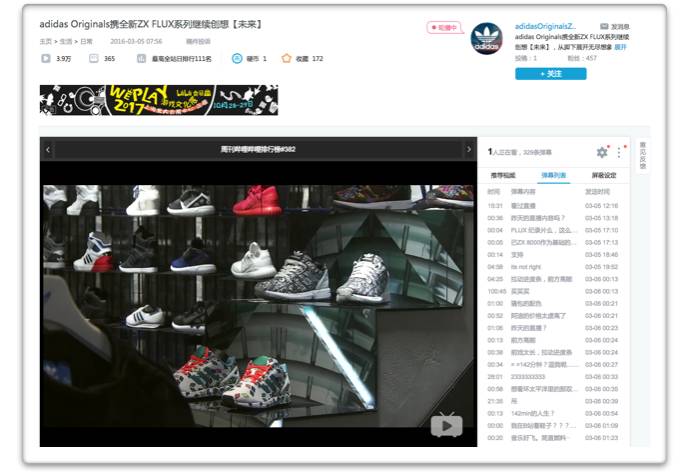 Adidas | BiliBili
Adidas has also a brand account on the BiliBili and promotes the video clips of their products. One of their videos right now accumulates around 40 thousand views.
DouYin
DouYin is one of the boosting video apps in 2017. After a year's operation, daily active users climbed to several million and daily views on video clips exceeded 100 million. DouYin is a video-clips app with user-generated content. Teenagers can upload and shares their creative video clips less than 15 seconds.
On Sep 2017, Chevrolet created an account on DouYin, being the pioneer of setting up brand ads on the platform.
Chevrolet| DouYin
A creative video clip is made to promote Chevrolet MalibuXL. The clip went with popular elements in China like 'Freestyle rap' to catch attention. Page of test drive registration was hyperlinked to draw traffic to the product.
It was the first step of this kind of creative marketing campaign partnered with the video platform in the form of creative content to reach the younger generations. The official account of Chevrolet got 33 thousand likes, 3,700 followers, 600 times share and more than 300 comments.
Meipai
Meipai was launch in 2014 and accumulated now 152 Million MAU, more than 10 thousand KOLs, 750 Celebrities…Within 3 years, it evolves into a top video clip community in China.
During the London Fashion Week, Coach partnered with Chinese famous actor Ethan Juan to launch a live-streaming. More than 180 thousand views and 470 thousand likes were acquired. Overall speaking it was a successful campaign with high impression.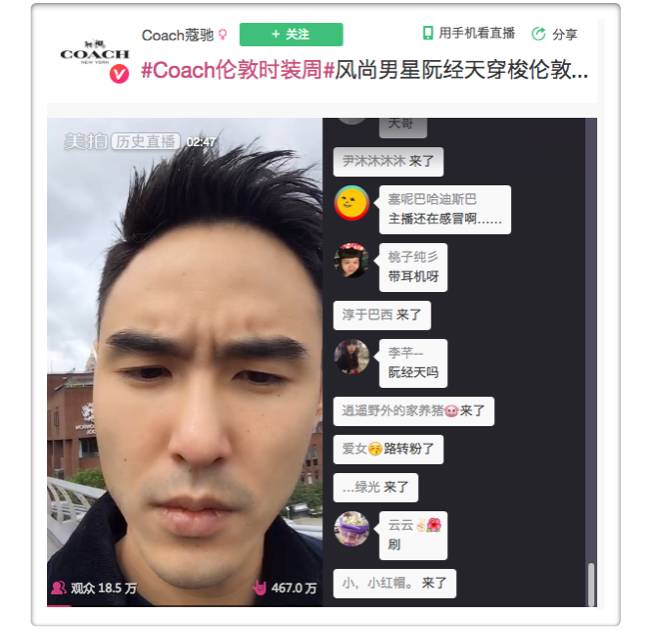 Coach | Meipai
L'Oréal Group had once partnered with Chirs Lee (李宇春) and Li Bingbing, famous Chinese celebrities at the Cannes International Film Festival.  They launched a campaign of 'watch and buy' and linked the live-streaming with T-mall to promote product sales. As stated by L'Oréal Tmall, lipstick used by Chris Lee was sold out within 4 hours.
Yizhibo
Implanted in Weibo, Yizhibo accumulated many users. A lot of celebrities will interact with their fans on Yizhibo. Bulgari invited the brand ambassador Kris Wu to do a live-streaming. Kris revealed latest Bulgari products to his fans. This campaign successfully acquired more than 10 million views, 4.8 million likes and more than 2,400 comments and interactions.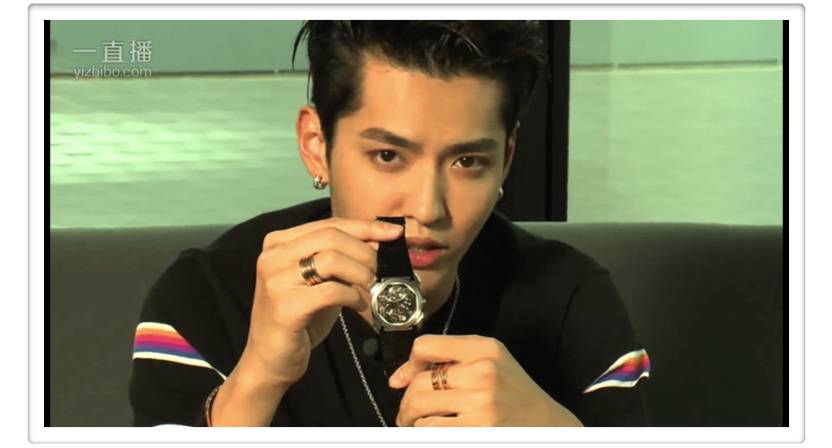 Bulgari | Kris Wu
And not surprisingly, more input and trial are following eyeballs online. More brands are projected to invest more into social video for the coming year. It will be a direct and cost-efficient channel for the brand to reach the younger generations.