WeChat E-Commerce Solution
The rise of WeChat E-Commerce has been nothing but revolution in China: with 900+ million total users and numerous daily active users, the social platform will provide your business with unlimited opportunities. By setting up your WeChat public account, strategize your WeChat store plan and more WeChat function customization, we are here to maximize the full potential of your WeChat eCommerce Store. We help you to setup & build your Wechat Store solution in China to go viral and get the maximum out of this Social ecosystem
Market Overview – Wechat eCommerce
e-Business Models
Within the Wechat ecosystem we can come up with multiple eBusiness models to meet your companies and online demands. Our WeChat solutions can support multiple Storefronts for B2C, B2b and B2B providing different Marketing mechanisms like Subscription Buying, Content focused, Pop-Up store / campaign, User Community Activation, User-Generated Content and Voucher / Gift card.
Wechat Storefront Setup
We develop either a Wechat H5 Web APP (Service Account) or provide Wechat Mini Program (Service & Media Account) as a storefront. Wechat Mini Programs can offer the user a more fluent user experience, additional hardware functions like: Camera & GPS functionalities, and can be integrated in a different way to Official Account and embedded into Wechat Marketing campaigns.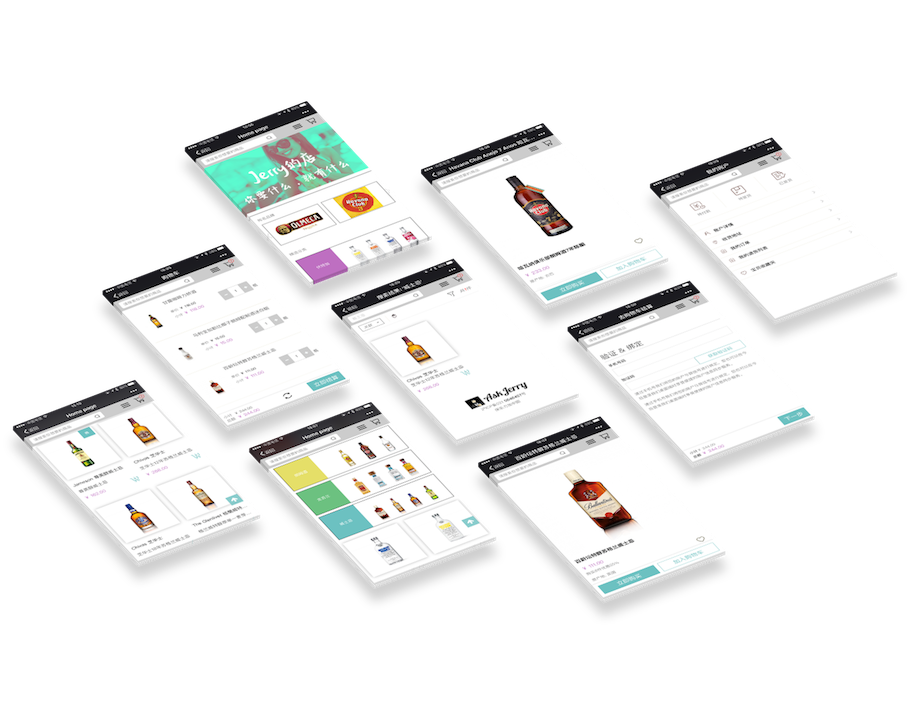 Channel Promotions
By following a Wechat eCommerce approach benefit from promoting your application via Moments Ad, PPC Advertising & KOL Campaigns to increase traffic, User base and long-term sales. We can integrate your Call-to-Action with your Moment Ad directly converting your client for a coupon download or eCommerce transaction.
Expandable to Omni-channel Approach
Together we will strategize an integrated plan to meet our clients needs on different stores / devices. Offering one back-end solution for multiple stores as Wechat Store.