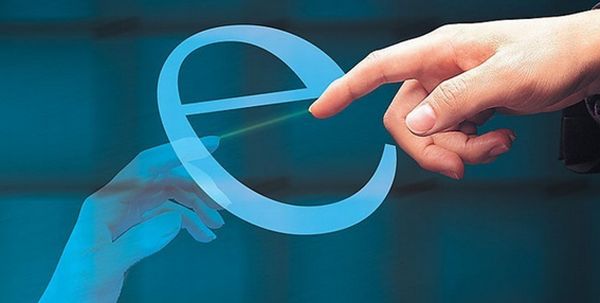 Surrounding Chinese internet giant Alibaba's recent market-changing acquisition of an 18 percent stake in microblogging platform Weibo, many reports have been published providing a barrage of data about the present and future activity of China's e-customers. Since China will become the world's largest e-commerce market by as early as 2015, this market's dynamics are of crucial importance for companies to understand.
Many recently published reports focus on the country's e-commerce landscape as a whole, but there are several key takeaways that should be especially noted by luxury companies.
The first point to remember is that price matters, especially for tariff-heavy luxury goods. According to a recent infographic published by Alibaba, 52 percent of online consumers surveyed said their main reason for e-shopping was because the price was cheaper than in retail stores. This statistic is particularly notable for luxury goods, which are much more expensive on mainland China than in Hong Kong and elsewhere, meaning that only an estimated third of them are actually purchased on the mainland. According to a March McKinsey report, e-commerce has been shown to generate sales that would otherwise not have been made, which means that lower prices online may be able to contribute to narrowing the enormous gap between purchases made in-country and abroad.
Luxury e-tailers should take note, however, that lower prices should not impede customers' perceptions of high quality. The same Alibaba infographic also said the main reason that customers choose not to shop online in China is because of concerns about quality, so companies would do best to emphasize that although the online price may be cheaper, the goods for sale are both real and of high value.
Another important part of a successful e-commerce strategy is the use of social media, which reports have stated is even more important in China than in other countries. An April 2013 report by the China Internet Network Information Center (CNNIC) said that 41.8 percent of Chinese shoppers surveyed stated that they had seen a product on social media before deciding to purchase it. The relatively larger importance of social media may be due to the fact that online and offline social interactions in general are important factors in China retail sales. According to a recent Women's Wear Daily article, "Many purchasing decisions are made based on word-of-mouth recommendations from users and key opinion leaders online." With Alibaba's recent acquisition, many analysts are currently speculating as to how the company may make efforts to integrate its e-commerce with microblogging.
Mobile Commerce SolutionMobile Commerce used to be a direct extension of a Desktop eCommerce website. But now, it needs to include more to meet consumers demands.Mobile technology is also particularly crucial for the future of China's e-commerce. A report released on Tuesday by consulting firm PricewaterhouseCoopers emphasized the relatively important role of mobile devices in China's e-commerce, finding that one third of Chinese online shoppers used devices such as smart phones and tablets to make purchases. Jing Daily has recently noted that fashion brands are particularly lagging with mobile technology in the country. However, research firm L2 recently gave Burberry high marks for its digital prowess, and the company has concurrently been able to regain its China standing, showing stronger first-quarter growth than other brands feeling slowdown effects.
Companies are rushing to keep up with the rapid growth of China's e-commerce industry. Joining Chinese online luxury retailers such as Shangpin, many foreign sites have broken into the market over the past year and a half, including Neiman Marcus, Net-a-Porter, and YOOX. Obstacles remain for these companies, including high taxes and payment plan issues, but the possibility of future growth has been causing them to rapidly innovate to come up with solutions as they develop their online strategies.
At TMO Group we focus on custom as well as market-ready. We offer eCommerce solutions that solve your business challenges and capitalize on the current online sales potential. Click China eCommerce SolutionsWe provide China E-Commerce solutions with China localizations features to help you sell in the market. Solutions cover multiple Commerce channel solutionshere to know details about our China eCommerce SolutionsWe provide China E-Commerce solutions with China localizations features to help you sell in the market. Solutions cover multiple Commerce channel solutionse-commerce solution.
Source: Jing Daily
Edit by Lily HONG